Day trips in Playa Blanca in Lanzarote
This old fishing village in southern Lanzarote has become the island's most modern tourist location, with 4- and 5-star hotel accommodation.
During the day, you can enjoy some of the best beaches in Lanzarote. In addition to the main beaches of Dorada Beach, Flamingo Beach and the beach of Playa Blanca itself, you can find the nearby Papagayo Beach, which is probably the most beautiful on the entire island.
The night offerings are full of restaurants, bars, terraces and night clubs.
But the main attractions of Playa Blanca are outside this location. The main things to do in Playa Blanca are the things to see or visit throughout Lanzarote. Therefore, we propose a wide variety of excursions on the island.
On the excursions to see volcanoes, we will visit Lanzarote's most emblematic place: Timanfaya National Park, also known as the Fire Mountains. Here, we can also do one of the island's most popular activities: riding a camel through the volcanic landscape. Find here Playa Blanca to Timanfaya National Park the tours to visit the park and further more, to do some camel rides.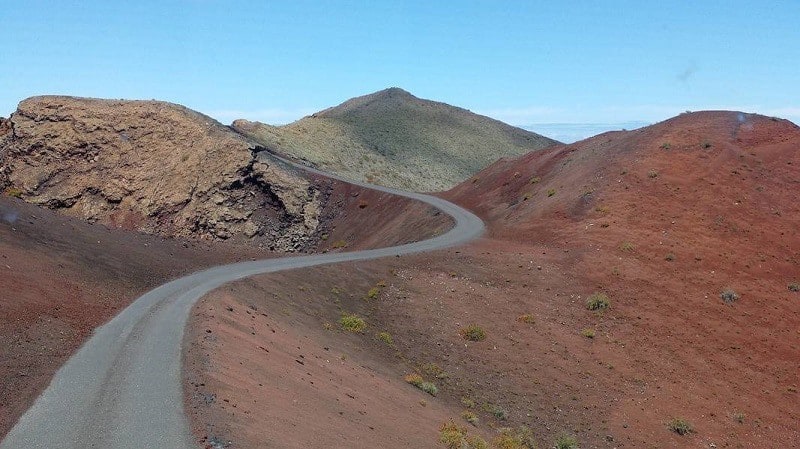 On the caves tour, we can enter two volcanic tubes: the Jameos del Agua and the Cueva de los Verdes. Both were created by the eruption of the nearby Corona Volcano.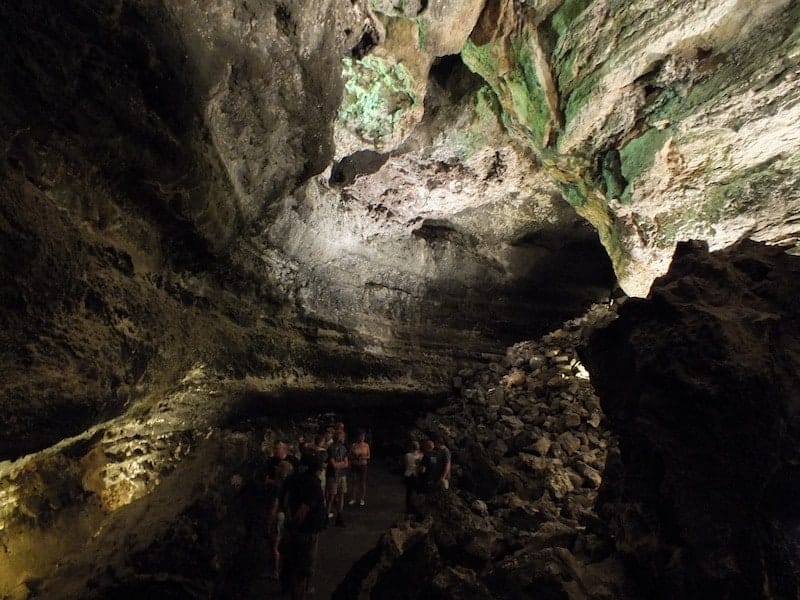 And we cannot forget during our stay in Playa Blanca to some excursions to get to know other important places like the Green Lagoon, the River Lookout, the Cactus Garden or Lagomar.
A Playa Blanca to Fuerteventura day trip is another interesting option, since the departure takes place in Playa Blanca itself.
If what you want is to get to know the island while also experiencing an adventure, then the best option is to do any of the Jeep excursions that we offer. In these all-terrain vehicles, we can visit spectacular corners of the island inaccessible to other types of vehicles.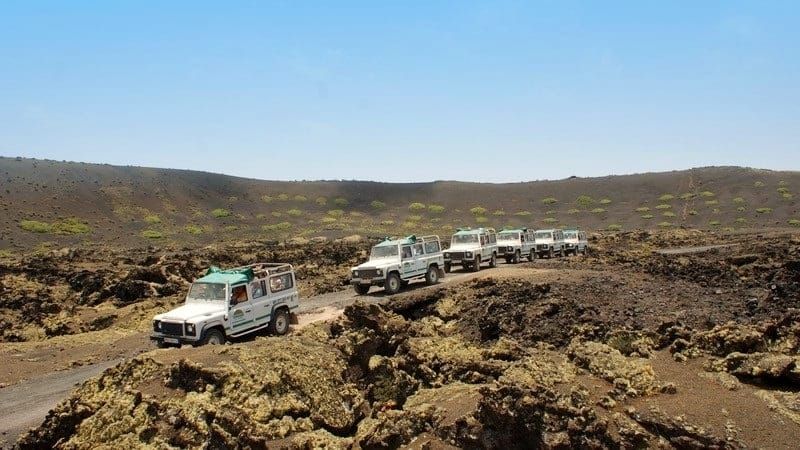 And if you want to enjoy the sea, we offer you the best Playa Blanca boat trips, including the boat trip from Playa Blanca to Papagayo (departure harbor: Puerto Calero).
In addition, you can dedicate a day to getting to know the other great tourist destinations of Lanzarote. Check the Costa Teguise trips and Lanzarote tours from Puerto del Carmen.
In short, Playa Blanca offers you a wide variety of leisure activities to enjoy to the fullest during your holiday in Lanzarote.