La Graciosa tour from Lanzarote
Enjoy a relaxing and fun day on the nearby La Graciosa island. Combine some boat sailing with a visit to the island and a few hours of rest and activities on an almost wild beach.
Our boat trip begins in Lanzarote after picking up our clients in Puerto del Carmen, Costa Teguise and Playa Blanca and heading to Órzola, north of Lanzarote, from where our Ferry departs.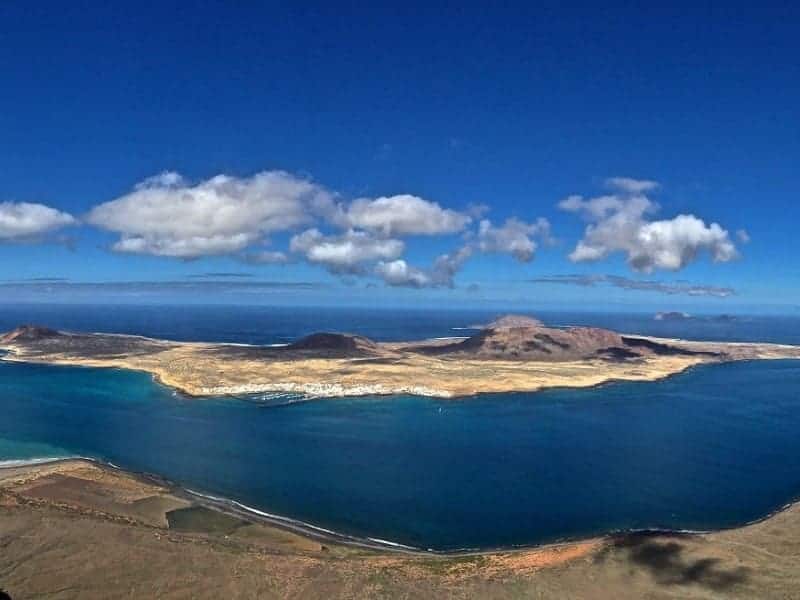 Within just 30 minutes, our ferry will take us from Lanzarote to Caleta del Sebo, La Graciosa's capital.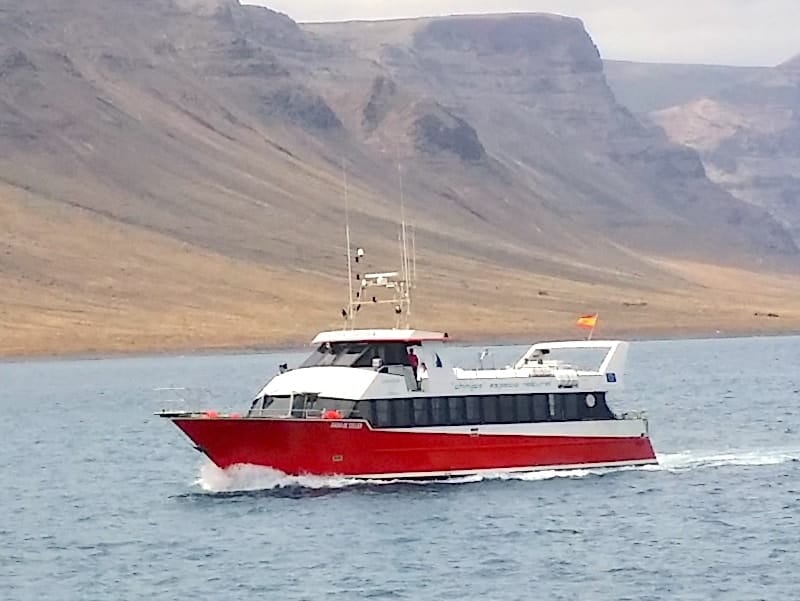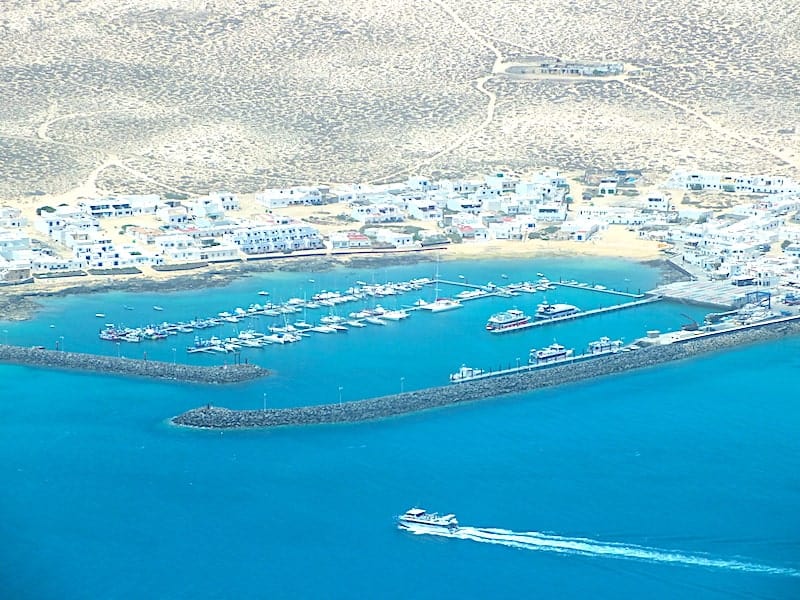 Upon leaving Lanzarote we'll see the Roque de Fariones, the northernmost point of Lanzarote. Note that the closest points between both islands are barely 1.2 km apart.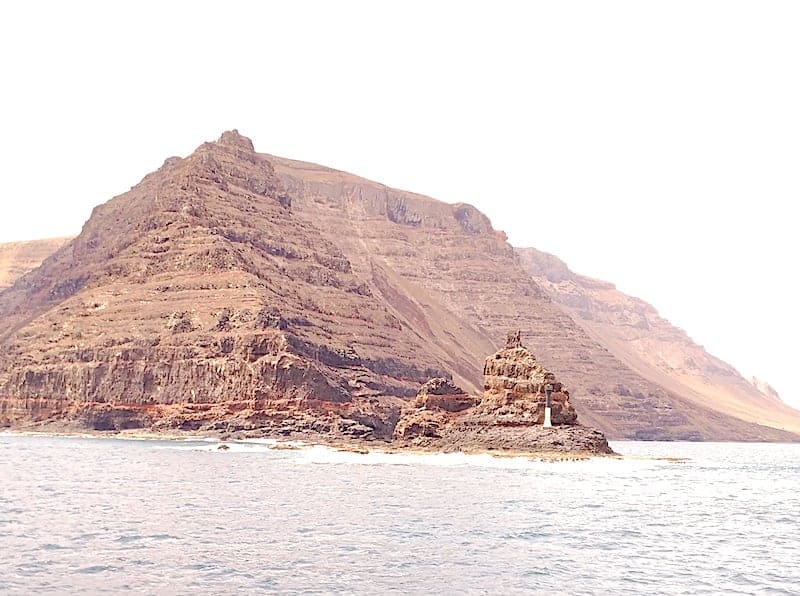 In La Graciosa we'll cruise aboard a large catamaran. This boat can hold up to 83 people, and has several areas where you can sit or lie down. The bow has an area where you can lie down, while the center of the boat, the covered part, has some spaces where you'll be able to travel while comfortably seated.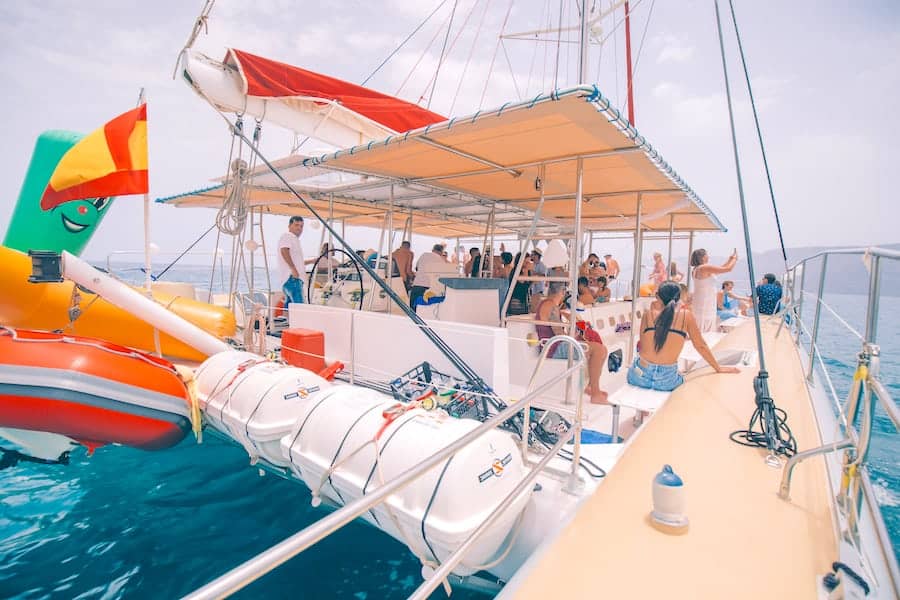 We will travel from Caleta del Sebo to the southernmost part, where we'll find one of the island's three volcanoes. From there, we'll turn around 180 degrees to head towards Playa Francesa beach, a beautiful and quiet place where we will stop to bathe, kayak, snorkel, walk along the beach or simply relax in the sun. If you don't want to swim to the beach, don't worry, we'll take you by boat.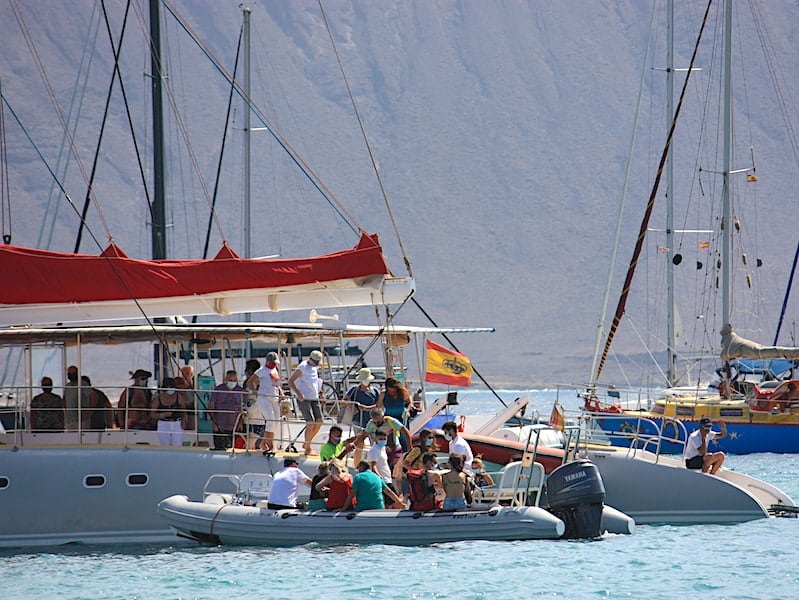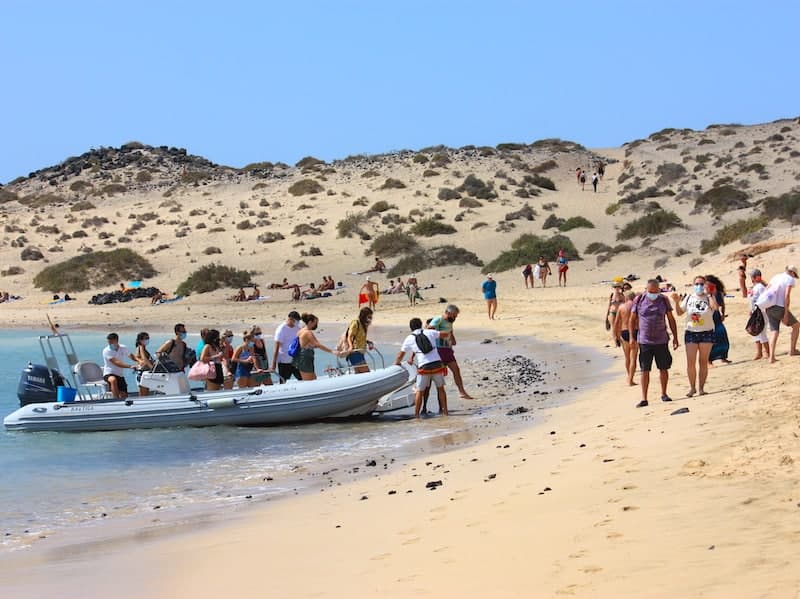 Even when you'll get snacks and drinks from the moment you get on the boat, our meal and recharging time will have to wait until we get back on the boat after visiting Playa Frances beach. The meal will consist of salad and pasta.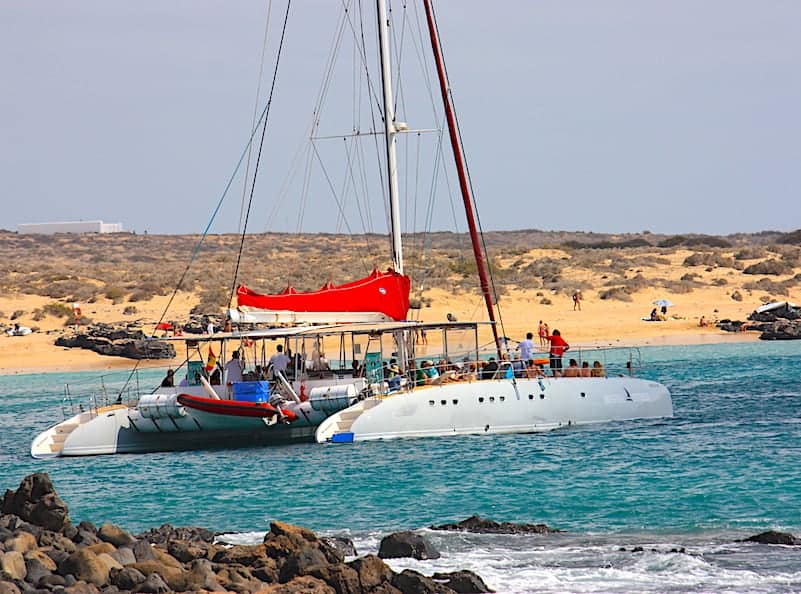 After eating, you'll have some time to bathe or rest on the boat before heading back to Caleta del Sebo, where you'll have approximately one hour to have a drink in any of its terrace restaurants or walk around through its sandy, unpaved soil streets, while sightseeing its white houses with blue doors and windows.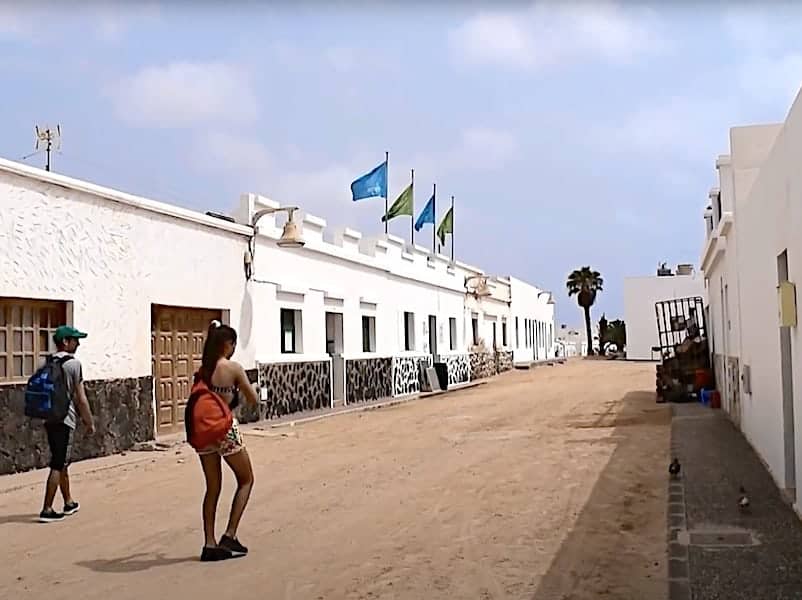 At 16:30, we'll take another Biosfera Express ferry to Orzola, where we'll catch the bus that will take us back to our hotels.
We hope that upon finishing what we consider as 2 of the best boat trips in Lanzarote and returning to your hotel, you'll be full of happy memories that will last a lifetime.
Recommendations: Bring sunscreen, also for lips (sea breeze and sun), swimsuit and towel, sunhat, comfortable clothes and sun glasses. Medication against sea sickness (if applicable).