Lanzarote Kayaking
Lanzarote kayaking is a water sport experience you don't want to miss out on! With the soft spring weather all year round and the nice sea temperature, you can enjoy kayaking in Lanzarote whenever you please. Whether you're a beginner or an experienced kayaker, we have excursions for you.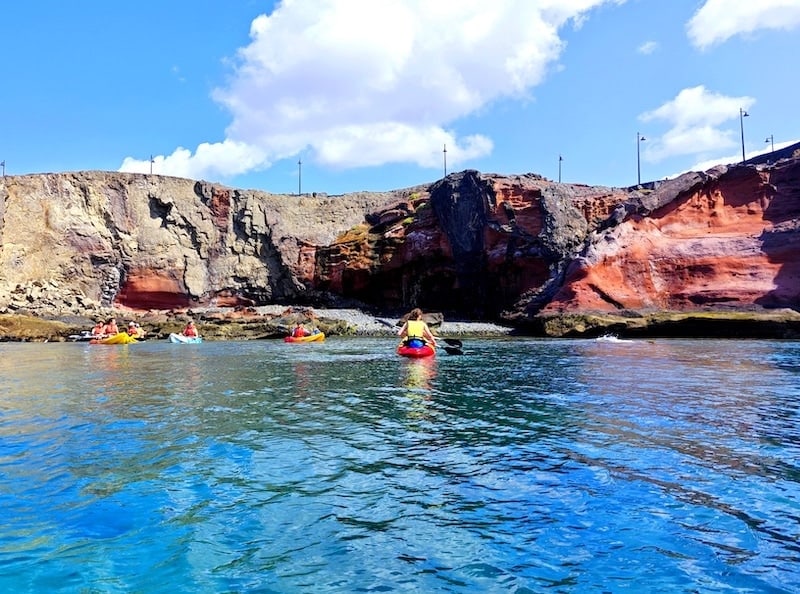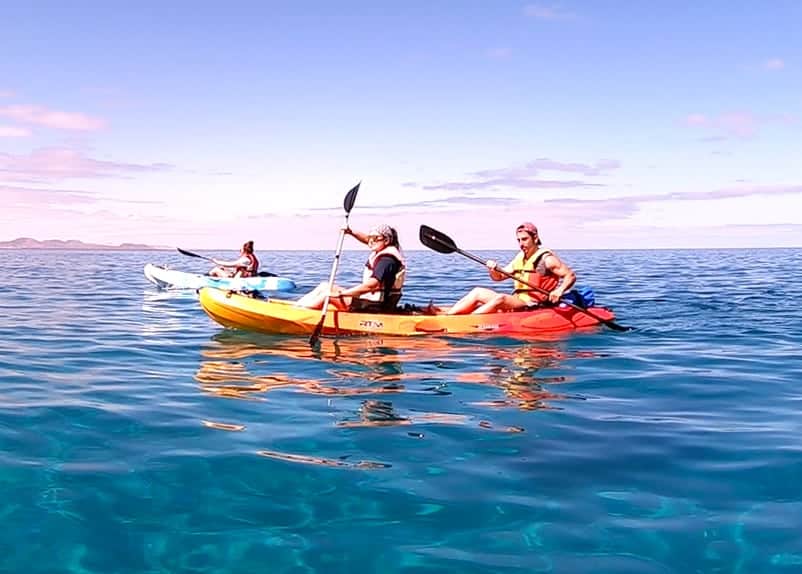 Kayak tours in Lanzarote offer an exceptional opportunity to explore the beautiful coastline of this volcanic island. With crystal-clear waters and stunning landscapes, kayaking is a perfect activity for all skill levels and ages. The island's natural beauty provides the perfect backdrop for an unforgettable kayaking adventure.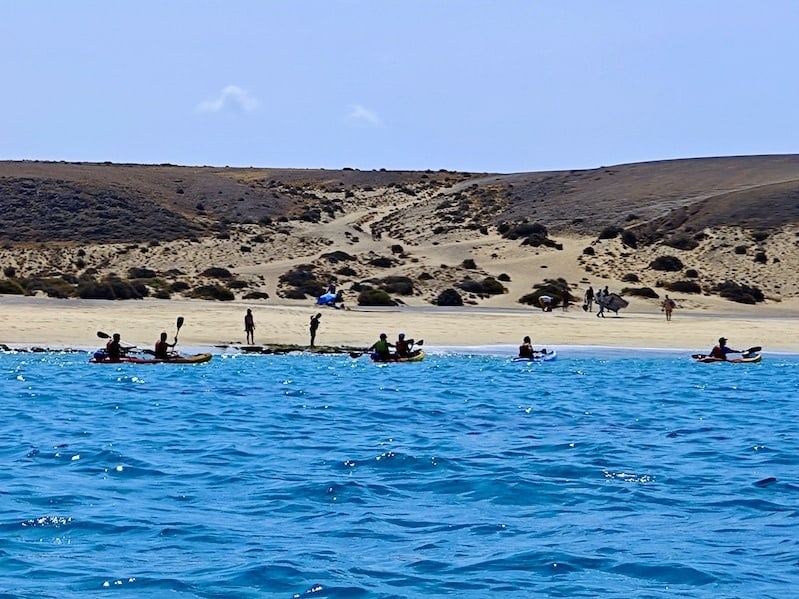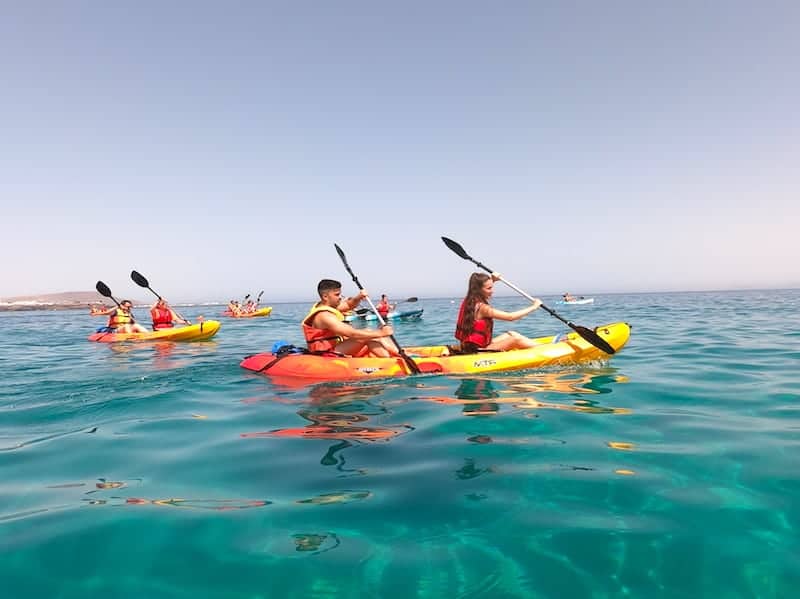 Kayak Tour for everybody
The Papagayo beaches' clear waters and the cliffs of the Natural Monument of Los Ajaches serve as an ideal setting for an unforgettable trip for beginners. Our expert guides will provide beginners with a detailed briefing on kayaking techniques, safety standards, and what to expect on their journey. You can explore different pristine beaches, cliffs, and a cave, with the first part of the tour concluding at the popular Papagayo beach. Moreover, the tour provides an opportunity to enjoy a picnic, swim, and snorkel during the stops.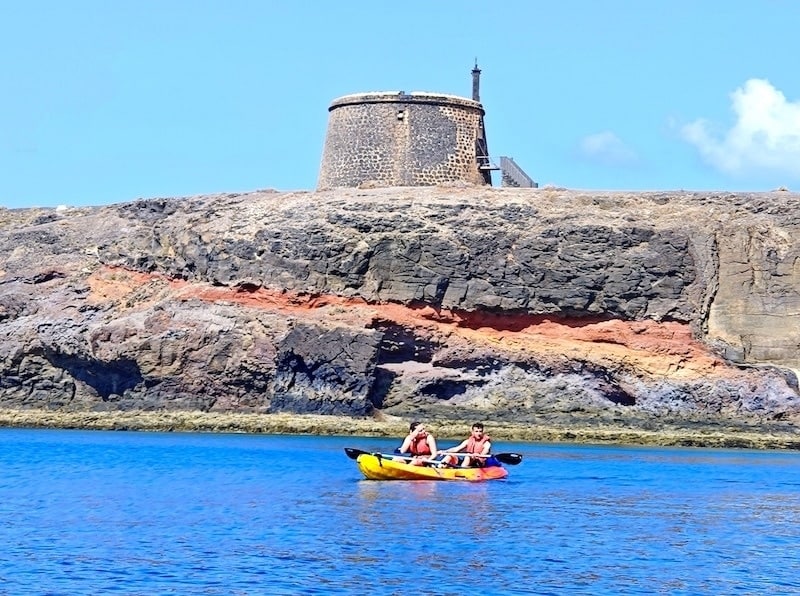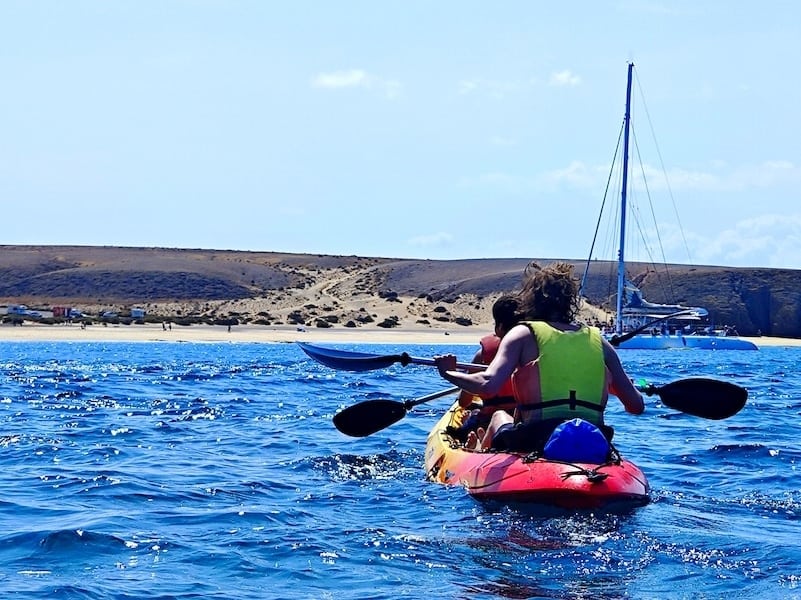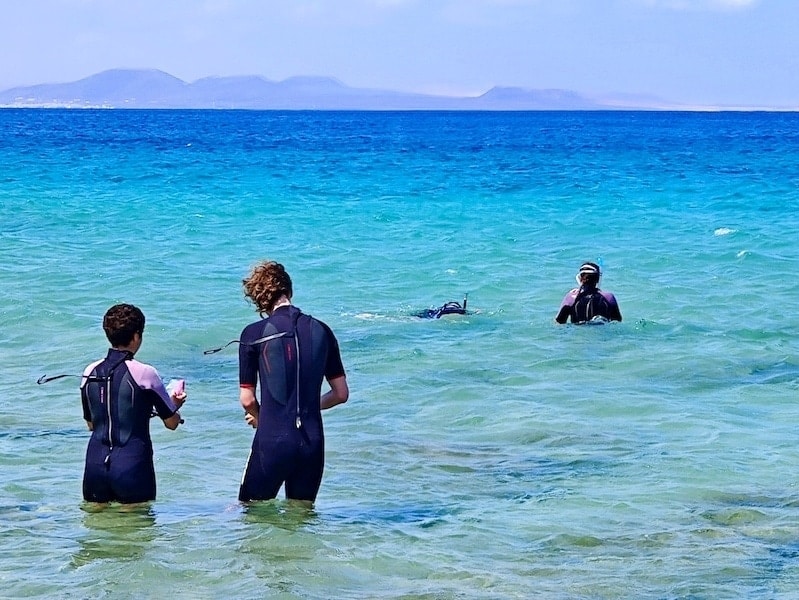 Kayak tour for experienced kayakers
For experienced kayakers, the tour offers a more challenging and exhilarating adventure. With sea kayaks' speed and form, you can embark on longer trips than the standard routes. The tour takes you to the ochre and black cliffs of "Aguila" castle and then to the Cape of Papagayo. The east coast of the Natural Monument of Los Ajaches features in the journey, visiting the beaches of Puerto Muelas, Caleta del Congrio and Punta Gorda. At the beach of Las Pilas or La Fuentecita we will make a stop to have something to eat, rest and regain strength before returning to Las Coloradas Beach.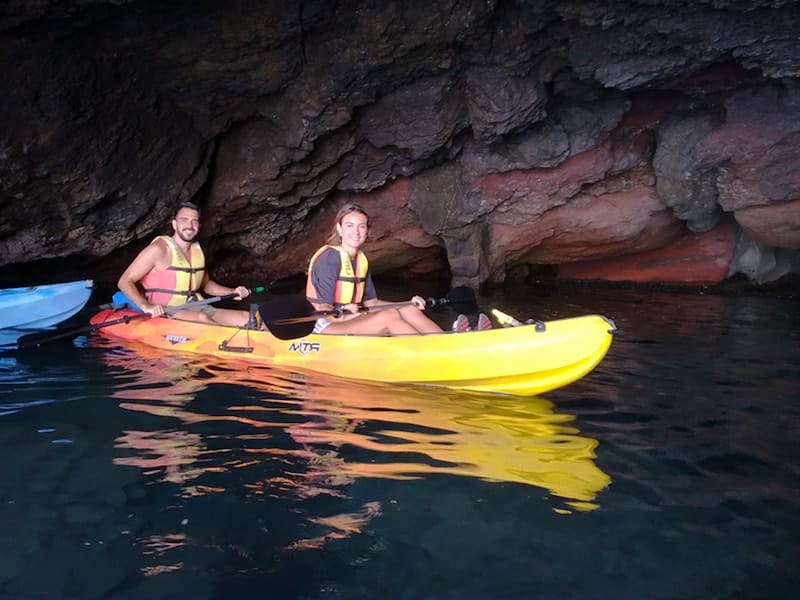 In conclusion, kayaking in Lanzarote is an experience you cannot afford to miss. With our high-quality kayaks and professional guidance, you can explore the stunning coasts of this unique volcanic island at your own pace, whether you're a seasoned kayaker or a beginner. Don't hesitate to book a tour with us and embark on an adventure you'll never forget.
** Please, bring shoes that can get wet, a swimsuit or pants that can get wet, a towel and sunscreen.
Kayaking from Playa Blanca
The tour departs from Playa de las Coloradas beach in Playa Blanca and the meeting point is at The Mirador Papagayo hotel also in Playa Blanca.
From what age can children kayak?
The minimum age is 8, and they should always go with an adult.
Where can I leave my things? Is there a dry bag in the kayak?
The facilities have lockers and bathrooms where you can leave your things and change. In each Kayak, there is also a waterproof bag where you can carry the things you may need during the tour.
Where do the tours depart from?
The tours leave from Playa de Afre-Coloradas but the meeting point is at The Mirador Papagayo hotel in Playa Blanca.
What is the maximum weight for the kayak?
For individual kayaks it's 130 kilos and for double kayaks 230 kilos.
In which cases are the tours cancelled? How far in advance will I be notified of the cancellation and how will I be informed?
We cancel when the weather forecasts are unfavorable for safety due to waves and strong winds. Usually, we cancel the day before and will offer you an alternative or a refund.
Sometimes, the forecast is optimal, and we'll need to cancel because in situ the situation is complicated. It's always canceled before you beginning of your trip to the center, and we'll notify you by WhatsApp, phone and email.