Jameos del Agua tour in Lanzarote
Combine Jameos del Agua with a Timanfaya National Park tour and enjoy one of the best tours in Lanzarote.
The origin of the Jameos del Agua, located to the north of the island of Lanzarote, could not be more spectacular, since it is a long volcanic tube that was generated in the bowels of the earth after the nearby Corona Volcano erupted. It was an eruption that also gave birth to another one of the island's great attractions: La Cueva de los Verdes.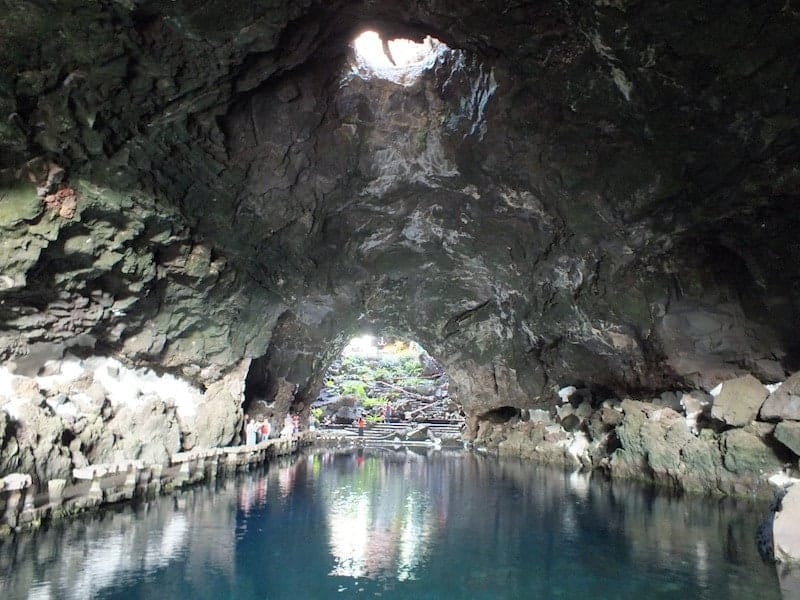 In fact, of that large volcanic tube approximately 6 kilometres in length, the Jameos del Agua only occupies a part of the coast and is even below sea level, which is why it has a lake in its interior whose waters originate from the ocean and are filtered underground.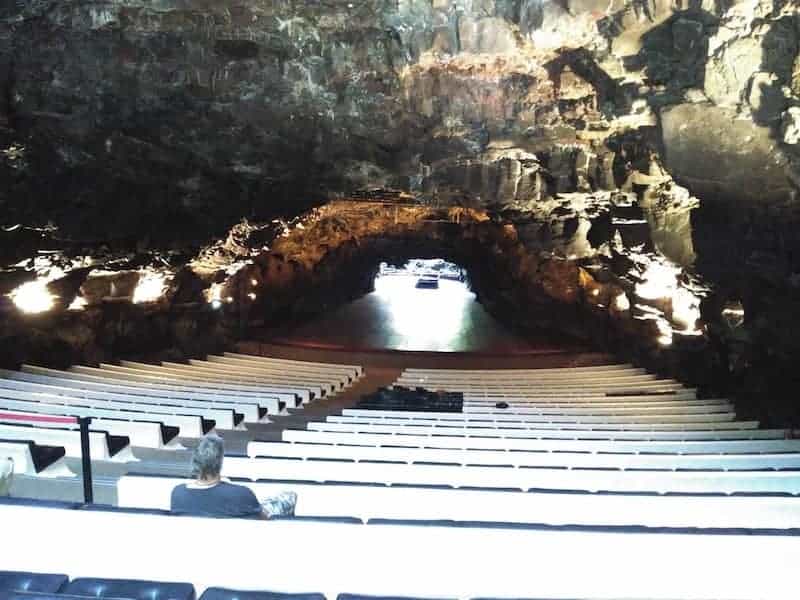 But the uniqueness of Jameos del Agua and its natural value doesn't stop there, as it is undoubtedly of high interest. In this place, local artist César Manrique (1919-1992) created one of his most famous and distinct creations in the 1970s. Therefore, it is also considered a Site of Cultural Interest.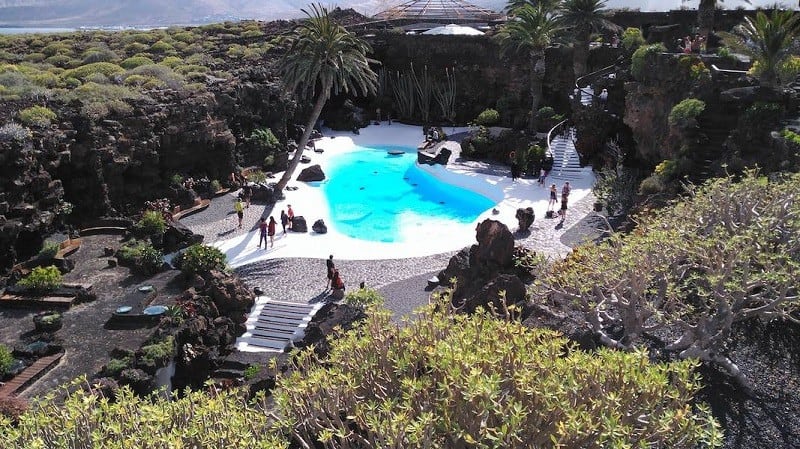 The truth is that Jameos del Agua is the highest expression of Manrique, achieving maximum harmony between nature and his artistic creations. And today Jameos del Agua can be visited for its cultural value, which is largely due to this multidisciplinary artist's intervention and his ability to fuse nature and art like few others.
The result is that it is a Centre of Art, Culture and Tourism where every detail is given consideration. For example, there is an underground auditorium where concerts are regularly held. The auditorium is one of the highlights of a visit to Jameos del Agua.
And of course the inland lake itself is another point of great interest. It is a small pool of water with great beauty, but it also hides interesting life forms, with at least a dozen endemic species. One such species is a small, blind crab that never sees the light of day. Their scientific name is Munidopsis polymorpha, although these crabs are more commonly known as "los jameitos."
In order to visit Los Jameos del agua the best options are the Grand Tour and the Highlights tour. Book these tours and enjoy an incredible places.