La Graciosa catamaran trip
Enjoy a fun and relaxing day on the nearby La Graciosa Island, considered the eighth island of the Canary Islands, and take pleasure in two different boat trips the same day.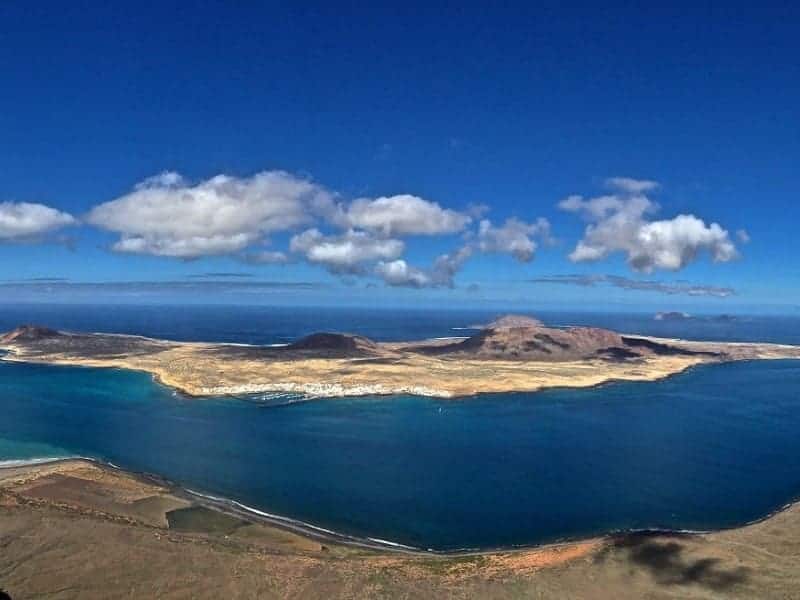 Once we pick you up at one of the various tourist centers, we'll travel to Órzola, which is in the northern part of the island and where the Lanzarote pier that's closest to the island of La Graciosa is located.
Within just 25 minutes we'll travel the distance that separates both islands in a comfortable ferry.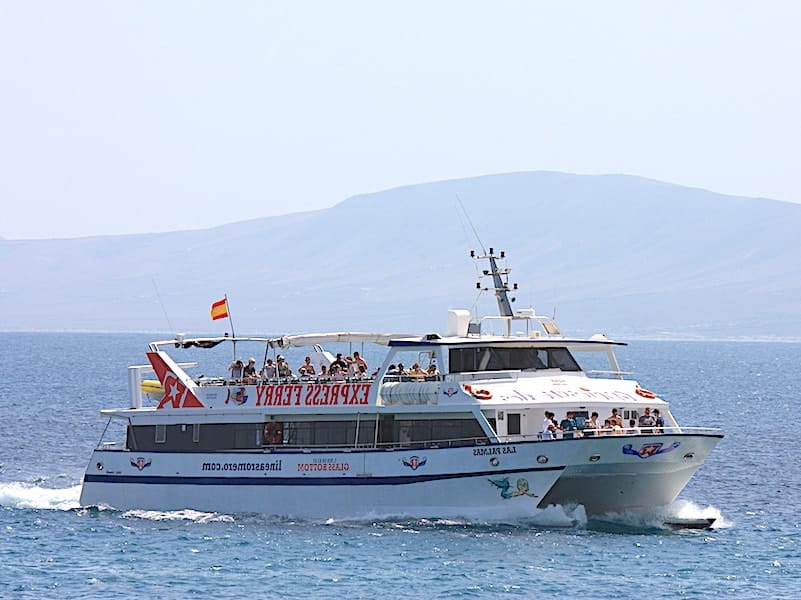 Once we're in La Graciosa, we'll have an hour to visit the island's capital, Caleta del Sebo. Stroll through this charming town while a guide leads you through the island's history, culture and customs.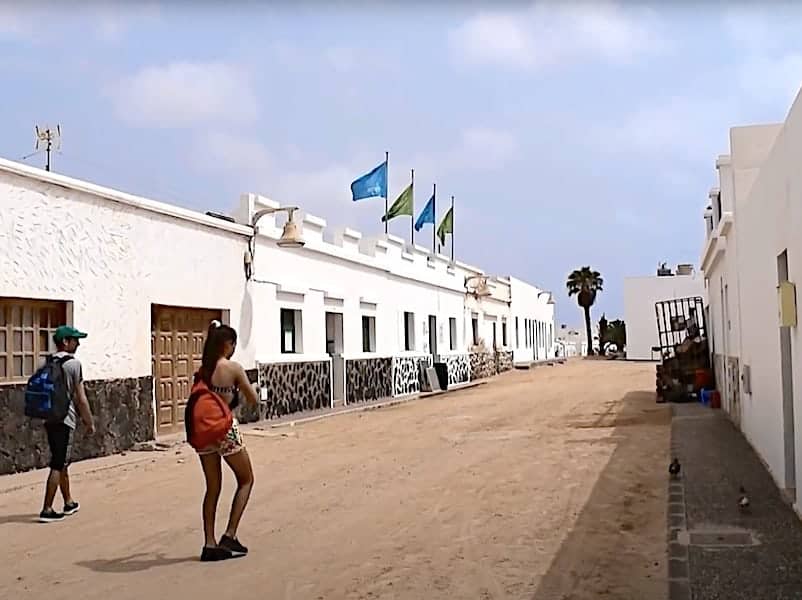 After the Caleta del Sebo visit, we'll embark on a spectacular catamaran to navigate the southern coast of La Graciosa. Whenever possible, we'll unfold our sails to make the journey even more pleasant and relaxing.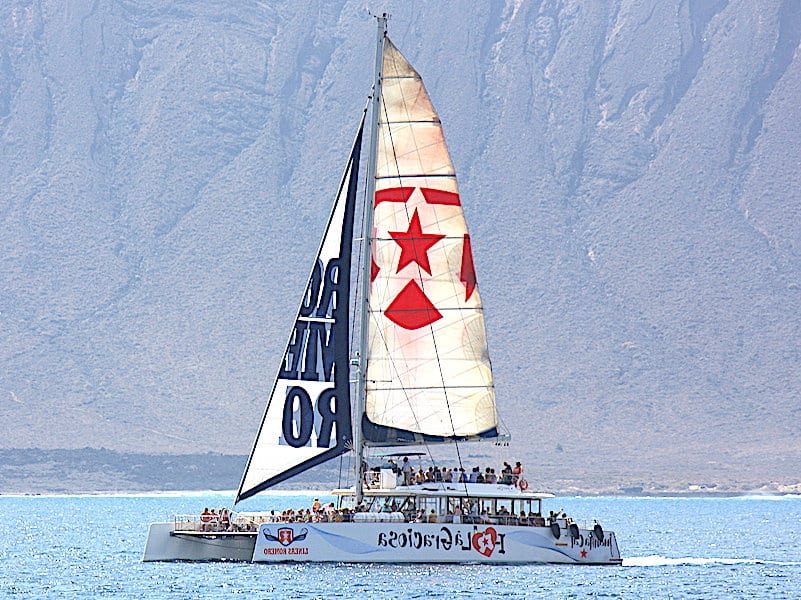 We'll anchor very close to French Beach, a protected place where you can swim, kayak, snorkel if you bring your equipment, or simply enjoy the beach or walk around.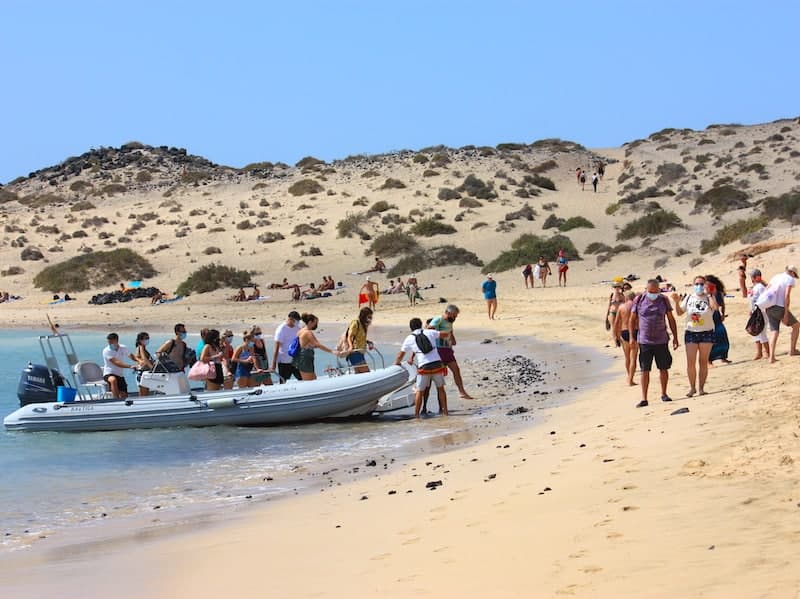 Once we're back on the boat, we'll have some time to bathe and enjoy a paella, which will be prepared on board, before heading back to Caleta del Sebo.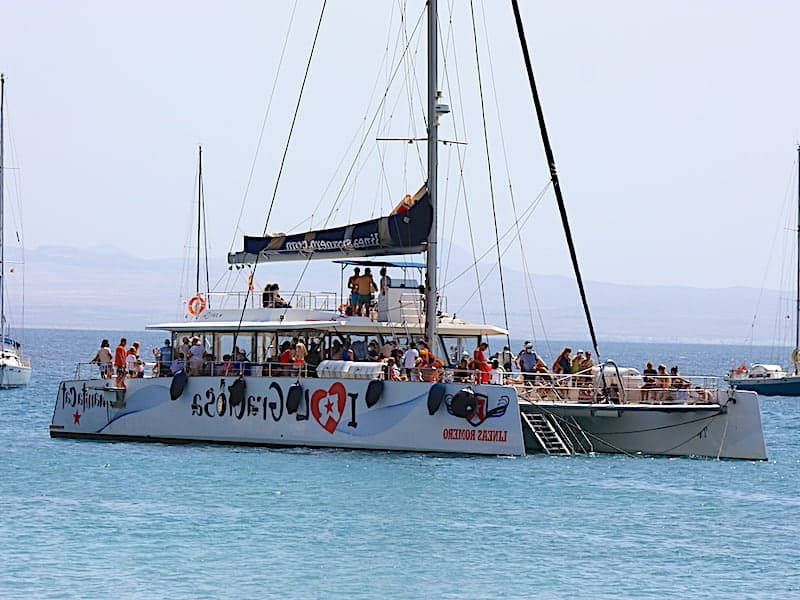 From Caleta del Sebo we'll take the ferry back to Órzola Port, and from there the buses will take you back to where you were picked up.
We hope that by the end of your tour from Lanzarote to La Graciosa, you'll feel like you had one of the most memorable days of your holidays on this island, taking memories that will undoubtedly last a lifetime.
Recommendations: Bring sunscreen, also for lips (sea breeze and sun), swimsuit and towel, sunhat, comfortable clothes and sun glasses. Medication against sea sickness (if applicable).
Share your experience