Excursions to the Timanfaya National Park
Timanfaya National Park is the great natural and scenic treasure of the island of Lanzarote. It's a protected space that is very different to other national parks in the Canary Islands and the rest of Spain. For starters, consider its geological character: all of its features can be traced back to the volcanic origin of this territory.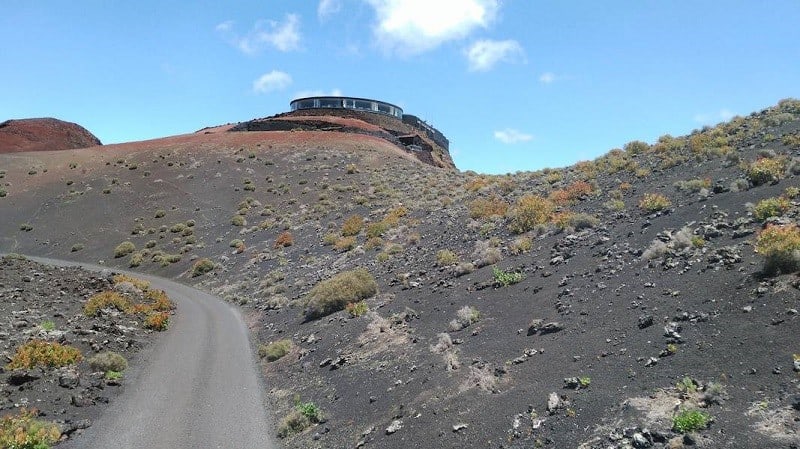 Timanfaya was declared a National Park in 1974, and remains the only one with such designation among the different islands of Las Palmas.
In total, Timanfaya National Park occupies more than 51 square kilometres to the southeast of Lanzarote, inside the municipalities of Yaiza an Tinajo. And in that location, there are 25 volcanos, all of which are active although the latest eruption took place in 1824.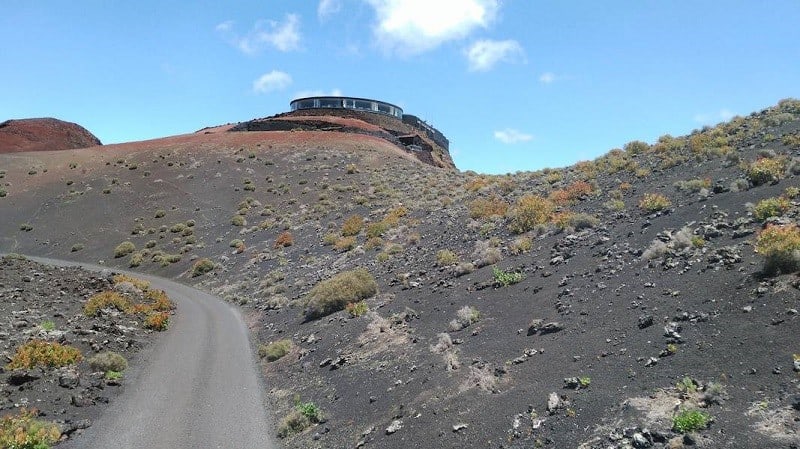 But experiencing the activity of this volcanic system is the main attraction for a visit to Timanfaya, without forgetting the undoubtable scenic attraction of its rocky, stark, rugged and sometimes moon-like landscapes.
There are places where it's easy to experience the dormant volcanic activity underground, since there are enclaves that reach up to 600 degrees only about 13 metres deep, which can be exemplified by pouring water in any of the cracks in the ground and watch as that water is immediately turned into a stream of steam, like a true geyser.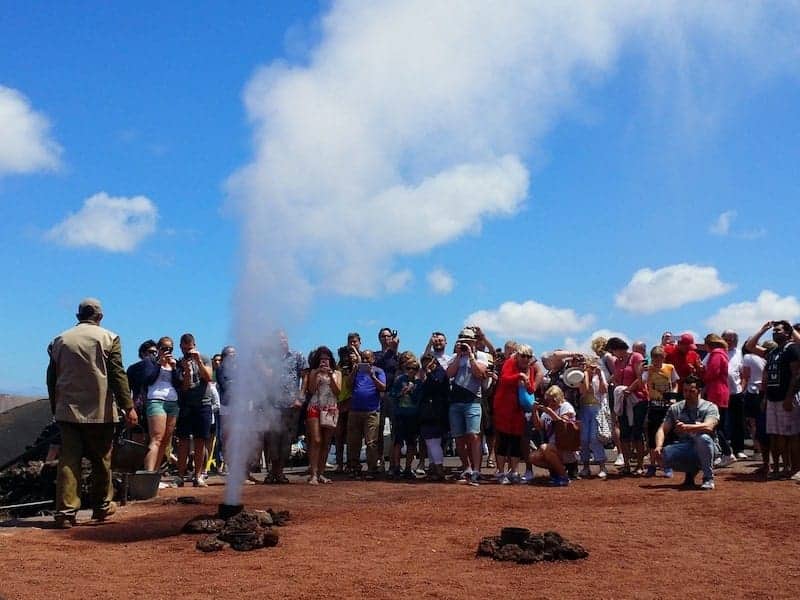 In other places, like in the El Diablo Restaurant, food is cooked thanks to the underground heat of Timanfaya, on a grill designed by Lanzarote's great artist, César Manrique.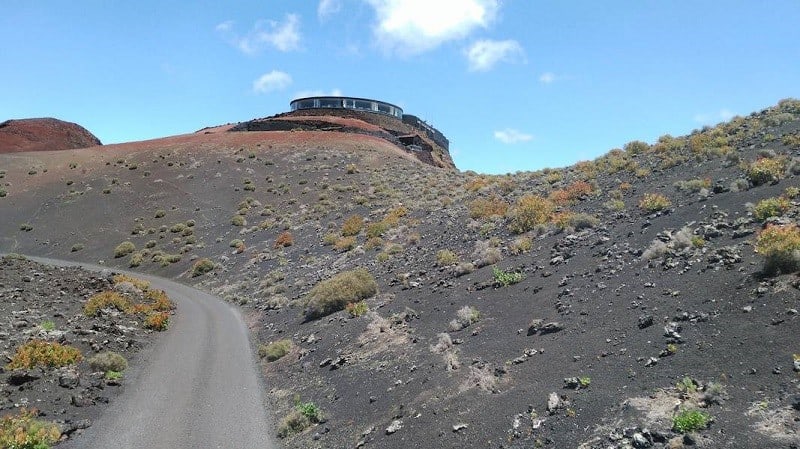 In short, Timanfaya National Park is one of the island's great attractions, and many excursions are lead through its interior in order to make stops at scenes like Islote de Hilario or to tour the 14 kilometre Volcano Road, the best way to contemplate these landscapes of craters, lava and rocks, and to discover the so-called Montañas de Fuego (Fire Mountains).
You might also be interested:
What to visit
Costa Teguise tours
Puerto del Carmen excursions
Playa Blanca tours
Jameos del Agua caves tour
Graciosa tours from Lanzarote
Green lake tours