Lanzarote Sunset Cruise
Enjoy a pleasant sunset cruise in Lanzarote from the Puerto del Carmen pier. Join us for two and a half hours of sailing, in which we'll try to provide two unforgettable experiences for your holidays in Lanzarote: watching the sunset from the sea and seeing dolphins in their natural habitat.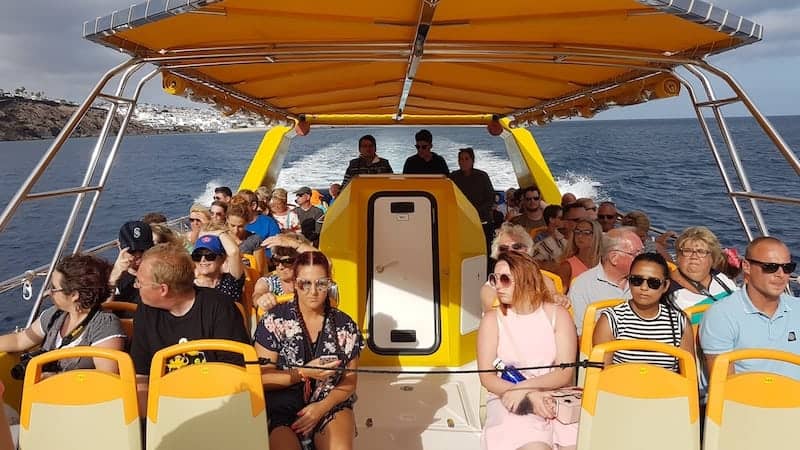 This excursion is perfect for everyone, but especially for couples or people who want to end their afternoon distinctly, turning the sunset into a magical and unique moment on their vacations.
The boat tour will be done in a 45-seat speedboat, so we can get closer to the areas where the dolphins are usually found when the crew spots them.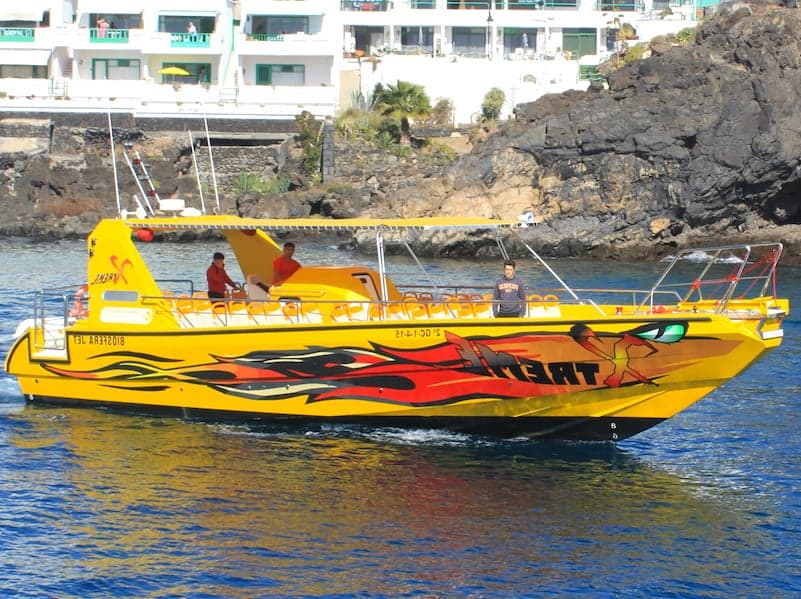 Keep in mind that the crew will do everything they can to spot dolphins or other types of marine animals throughout the tour, but they cannot guarantee it.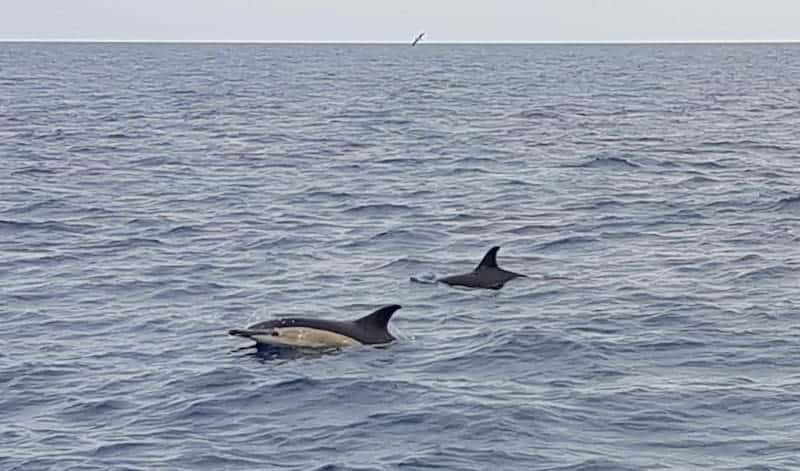 In 65% of the outings we make annually, we see dolphins, but we cannot guarantee it because dolphins, as they're free, move continuously within the area and we'll need a bit of luck to find them.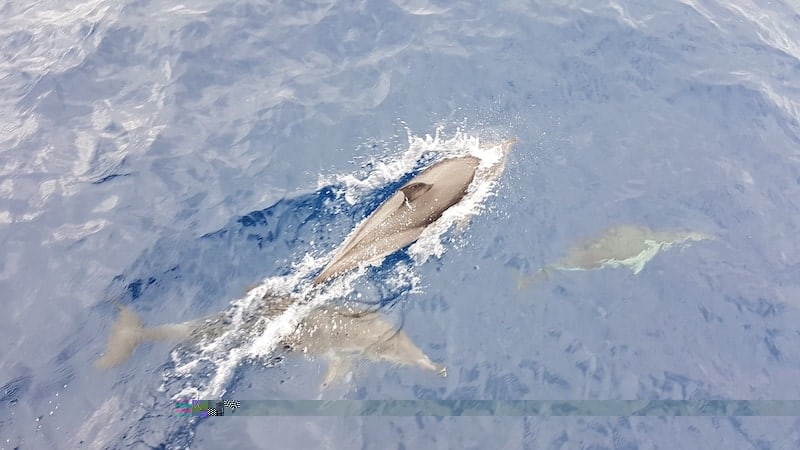 But the possible dolphin watching is only part of the experience. Relax and enjoy the boat ride and come prepared with a hat and sunscreen for the sunlight hours, but also with warm clothes to protect you from the wind and the lower temperatures we'll find at nightfall.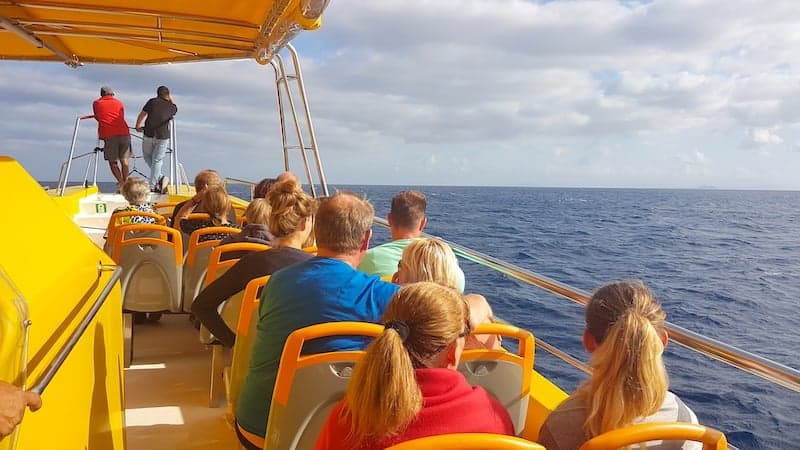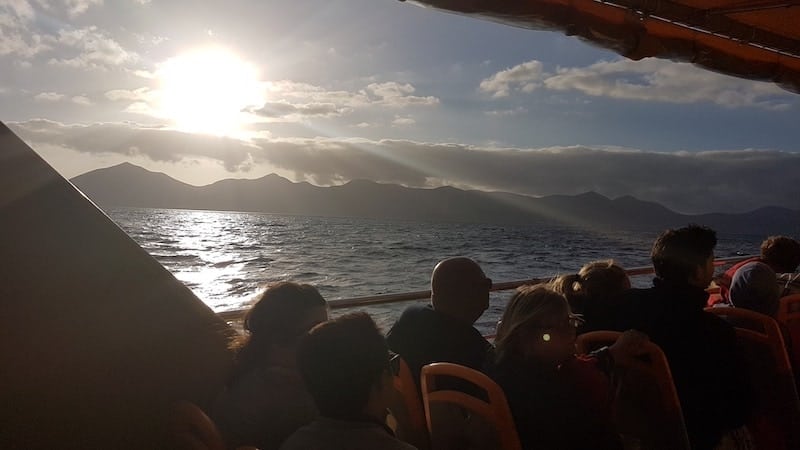 Our last moments of sunset will be experienced close to the Puerto del Carmen pier entrance since, by law, the ship will have to enter the port before dark.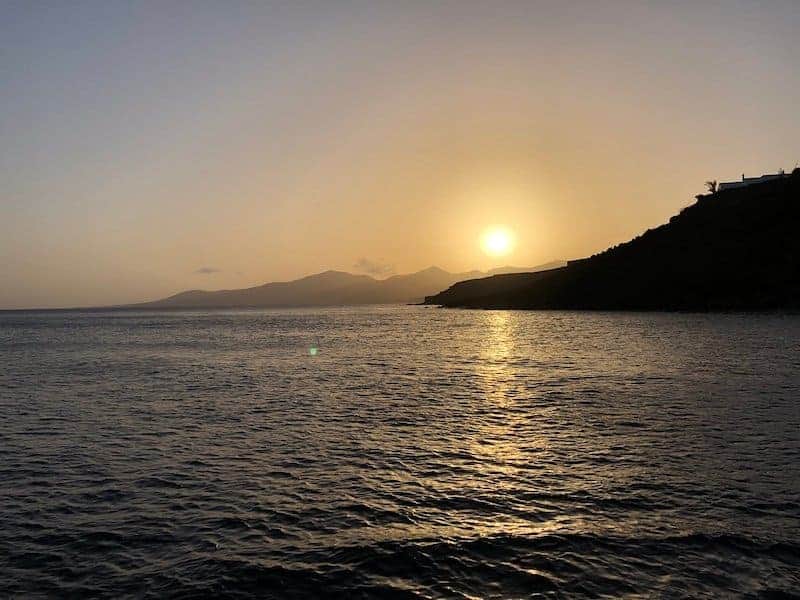 In short, we propose a relaxing and fun boat trip from which you'll be able to contemplate the most beautiful sunset on the island and, if we're lucky, see dolphins during the journey. We hope these are enough reasons so that, upon returning to your hotel, you'll leave feeling like you experienced some of the most magical moments of your holidays in Lanzarote.
**Departure times vary depending on the sunset times, where departures in autumn and winter will be around 4:00 p.m. and around 6:00 p.m. in spring and summer.