Jeep tour in Lanzarote to Timanfaya National Park, Laguna Verde, Los Hervideros, Playa de Papagayos
Enjoy adventure and fun on a Jeep tour through the southern region of Lanzarote, and get to know some of its main attractions.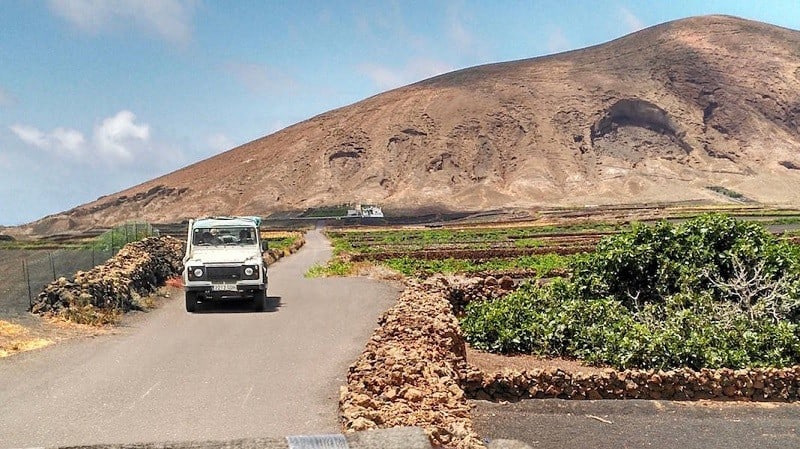 The Jeeps allow us to reach sites inaccessible to other types of vehicles. These 4x4s can seat up to 6 people, in addition to a driver/guide who will keep us informed at all times about the most important points along the way.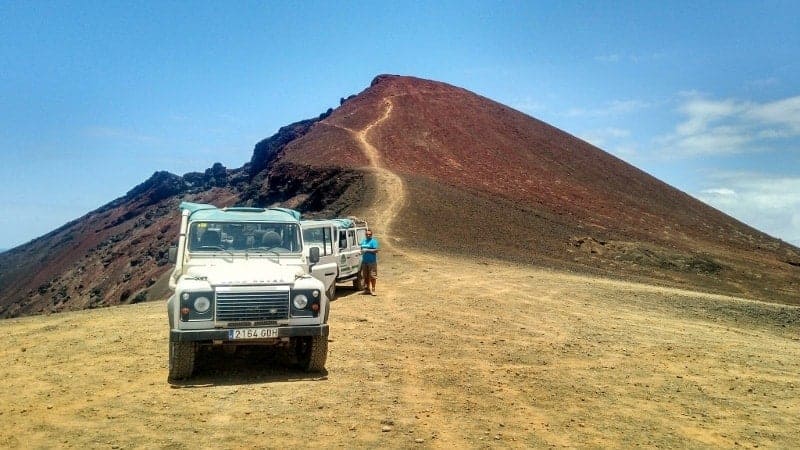 We will visit Timanfaya National Park, the most spectacular place on the island where we will contemplate an impressive volcanic landscape of over 50 square kilometres, the result of the most recent volcanic activities. This beautiful scenery, also known as the Fire Mountains, was formed by multiple volcanoes in an area without vegetation and includes rocks in unusual shapes and a variety of colours (red, ochre, maroon, black or orange in a variety of shades).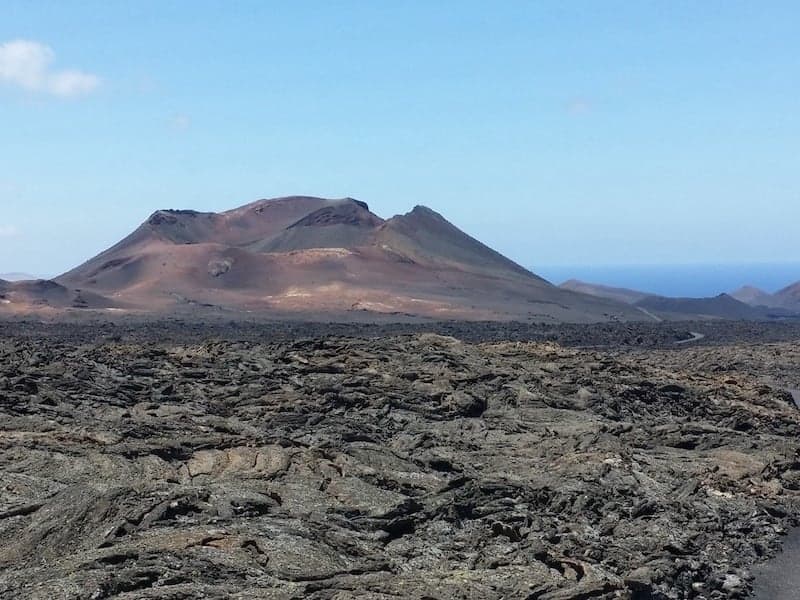 Although it has been almost 2 centuries since the last eruption, we'll see how the temperature reaches 600 degrees just 13 metres below the Surface. Therefore, in a place known as Islote de Hilario, we will conduct three experiments. In one of them, we will test the heat radiating from rocks located only a few centimetres below the surface. In another experiment, we will see how a small amount of tinder burns one metre deep. In the final experiment, we'll see how a geyser forms when pouring water down 10-metre-deep tubes.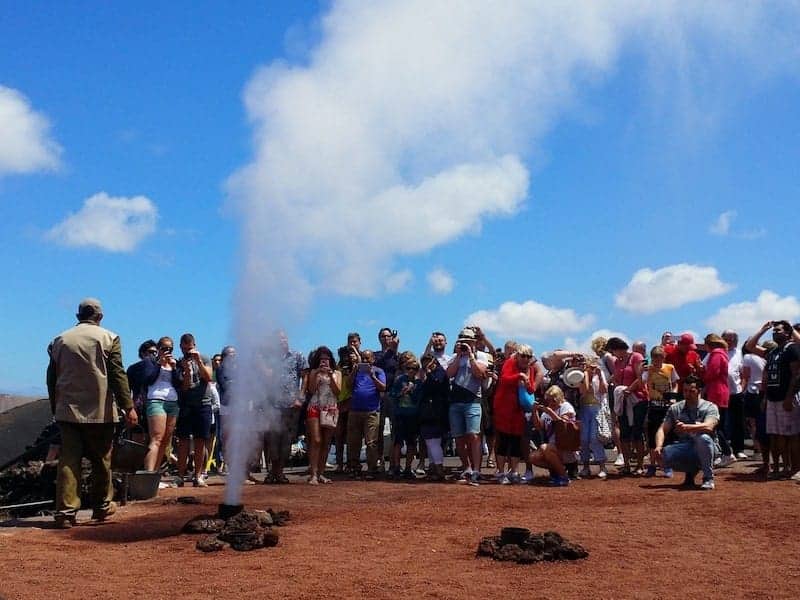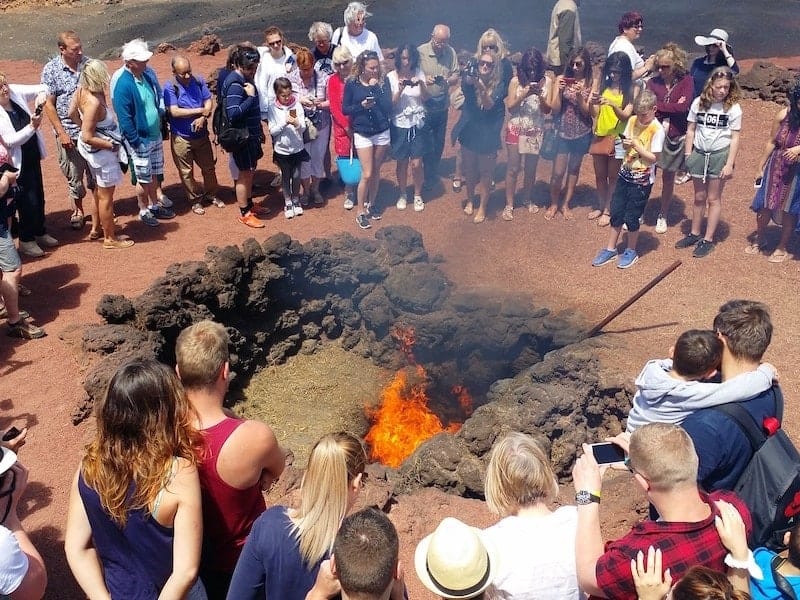 Also within Timanfaya National park, we'll take a trip, this time in a bus, to travel the 14-kilometre Volcano Road and discover a landscape full of craters, ash and different types of lava.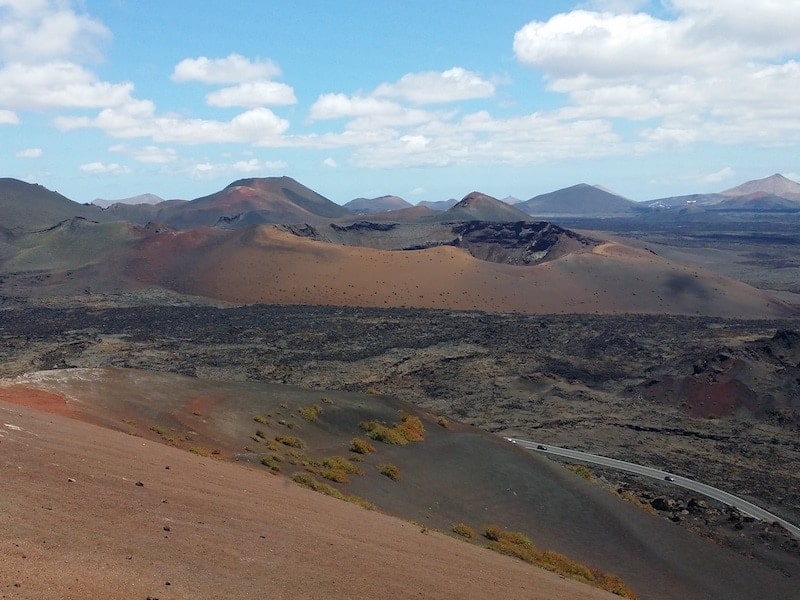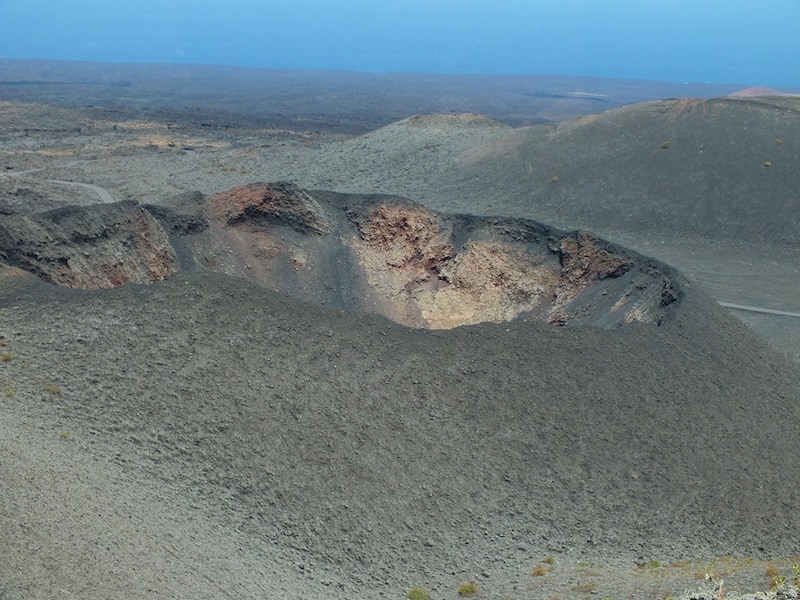 We won't leave the National Park without enjoying another of its great attractions: a camel ride tour through this desert and volcanic land (not included on the price).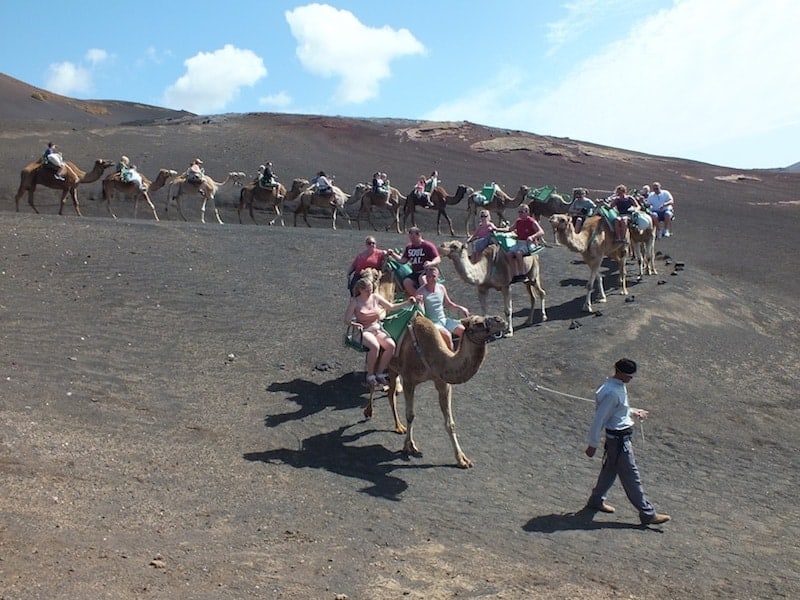 We'll continue our route through the winery district of la Geria, where we can also sample some of the famous wines from this part of Lanzarote.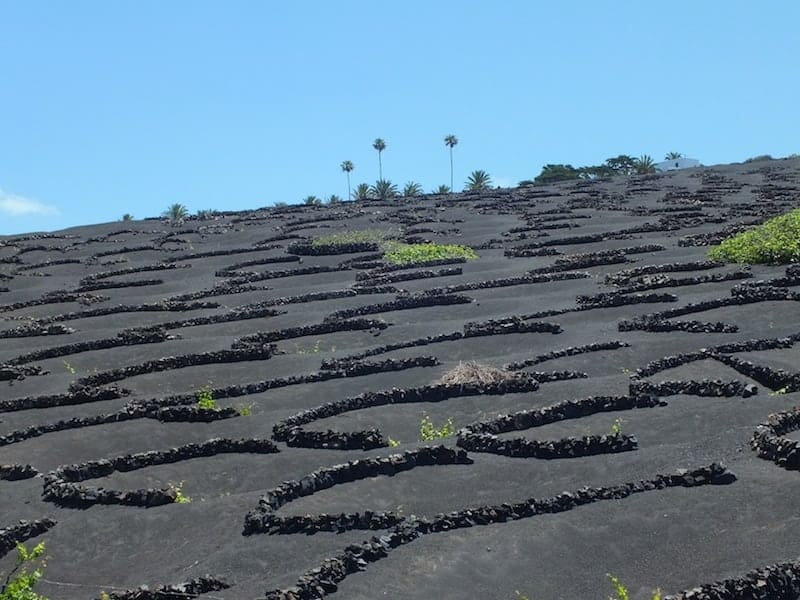 Our tour will also take us to the small fishing town of El Golfo, where we will see another natural symbol of Lanzarote: the Laguna Verde (Green Lake). From a lookout, we will contemplate the magnificent imprint of the Laguna Verde in contrast with the volcanic territory that surrounds it and the blue hue of the sea only a few metres away.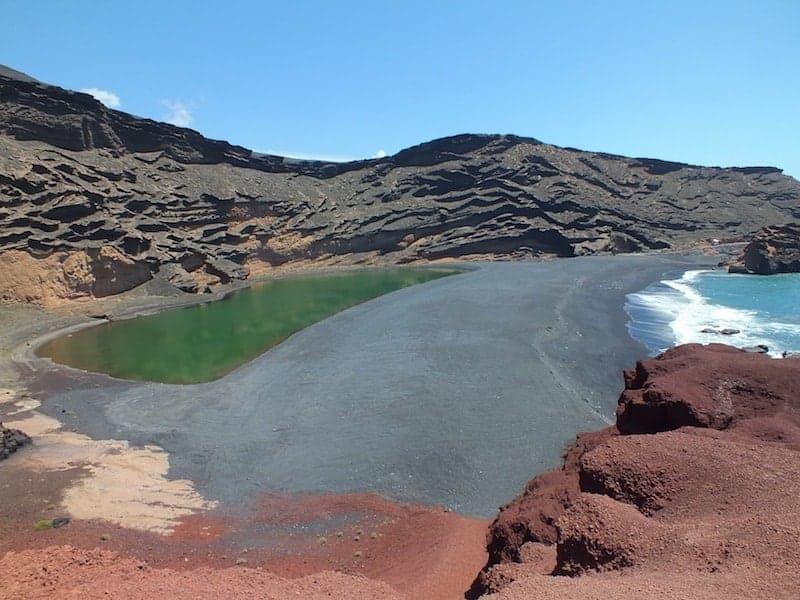 Near El Golfo, we will explore two other places highlighted on our route: Los Hervideros and  Salinas de Janubio. The area of Los Hervideros contains coastal caves and nooks where columns of water come to the surface, filtering from sea water during high tides.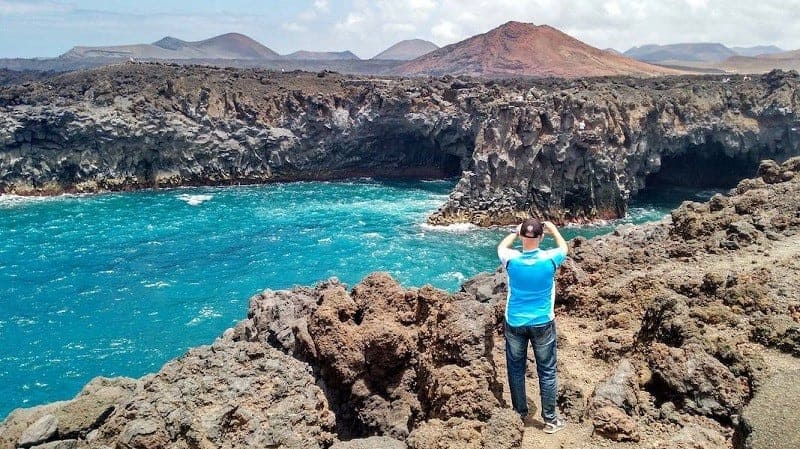 The Salinas are a natural space protected for its scenic value, where much of the island's salt was extracted in days gone by.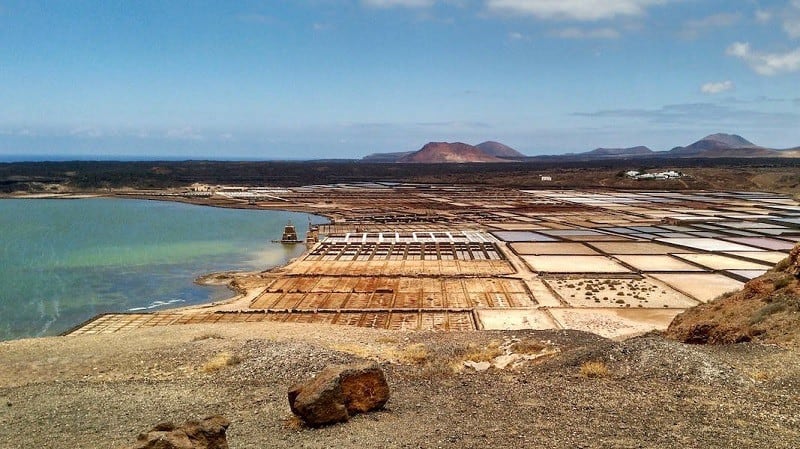 We will finish up our route on the famous Papagayo Beach, where we will have free time to swim or to explore this beach and others nearby.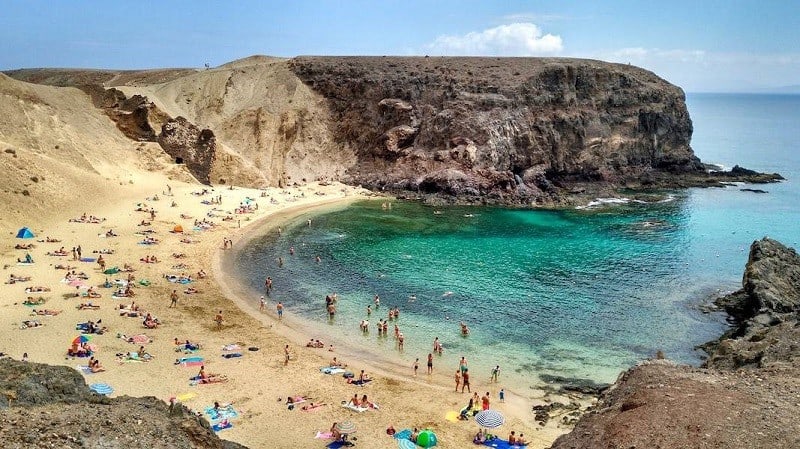 We hope that upon finishing this Jeep excursion and returning to your hotel, you'll be full of happy memories that will last a lifetime.
Share your experience