Excursions to visit Lagomar House in Lanzarote
Explore the Lagomar house in one of the must do tours in Lanzarote.
Lagomar is one of the most spectacular constructions that can be seen throughout the entire island of Lanzarote, and is clearly the work of the great local artist of the 20th century: César Manrique (1919-1992). However, this piece is much better known by its nickname, the House of Omar Shariff.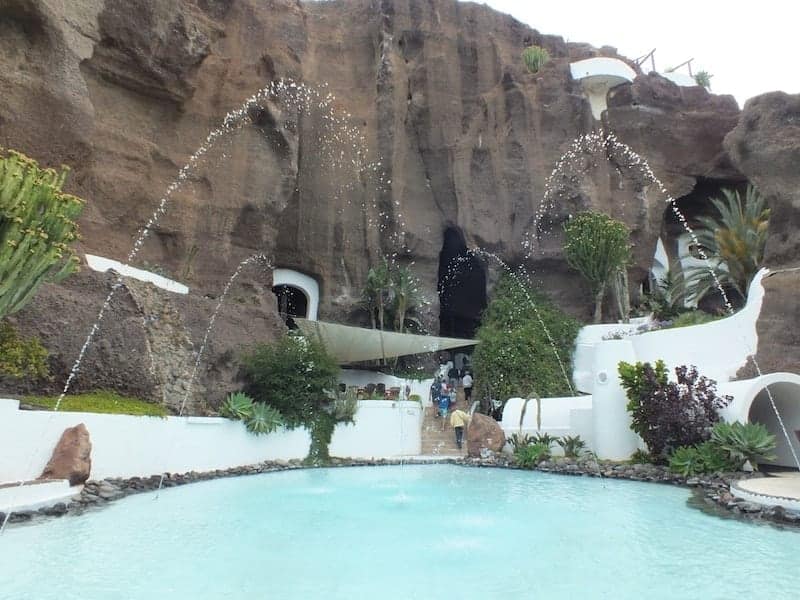 Tradition says that it was 1973 when the Egyptian actor was filming the film "The Mysterious Island" by Spanish director Juan Antonio Bardem, which was inspired by the novel of the same name by Jules Verne. During one of his walks between shoots, the artist discovered this incredible house in the town of Nazaret, in the municipality of Teguise.
The unbelievable beauty of the construction will amaze you, since it is partly excavated in volcanic rock, integrating the entire mansion into the surrounding environment of Lanzarote and giving it a dream-like atmosphere. So Omar Shariff decided to buy it.
However, to celebrate his acquisition, he invited his friends to a party, and they ended up playing cards, specifically bridge. The actor was a big fan of this game and began to bet endlessly, and that is how he wagered his new house that night and ended up losing it.
After that, it's said that Omar Shariff left the island dejected and never returned. It's true that years later he denied the entire story, saying that it was a marketing ploy cooked up by the government of Lanzarote to promote the island at an international level, taking advantage of a Hollywood actor's fame.
One way or another, the truth is that Lagomar is one of the must see Lanzarote attractions and it can currently be visited. Inside, there is even an attractive restaurant and bar located in a cave. And of course, given the beauty of the place, it's not strange that commercials are filmed here, all kinds of events are celebrated here and even the top models show off the most current trends in this beautiful location.