Jeep tour in Lanzarote to Teguise, La Geria, Famara Beach, Club La Santa, Cuervo volcano, ….
On this Jeep safari through Lanzarote, enjoy fun, adventure, nature, culture and visits to landmarks on the island that are difficult to access with other vehicles.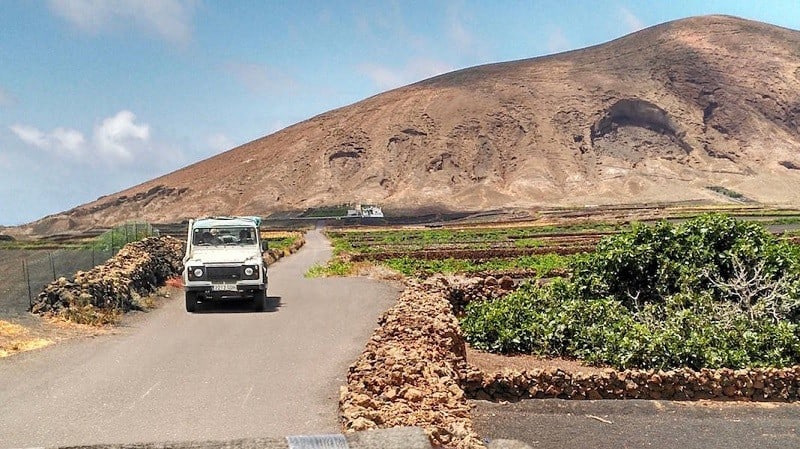 Most of the Jeep tour takes place on dirt roads in order to access impressive but not well-known places on the island of Lanzarote.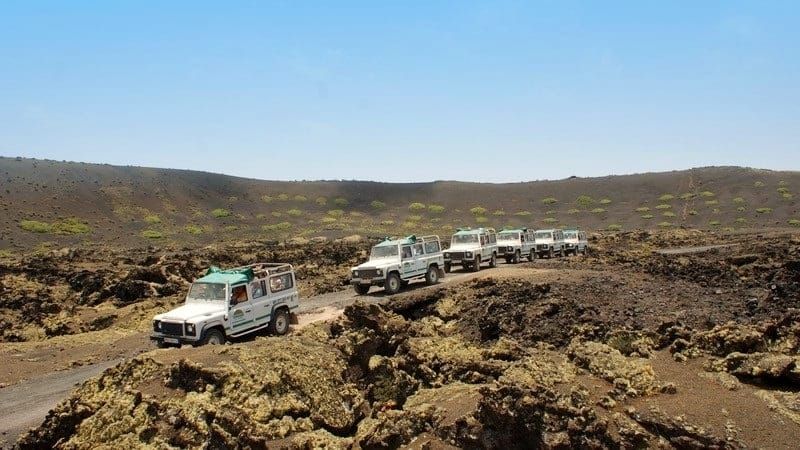 Therefore, we'll go in 4×4 vehicles that seat up to 6 passengers plus a driver/guide who will keep us informed about the culture and history of the island, giving detailed information about the most important places along the route.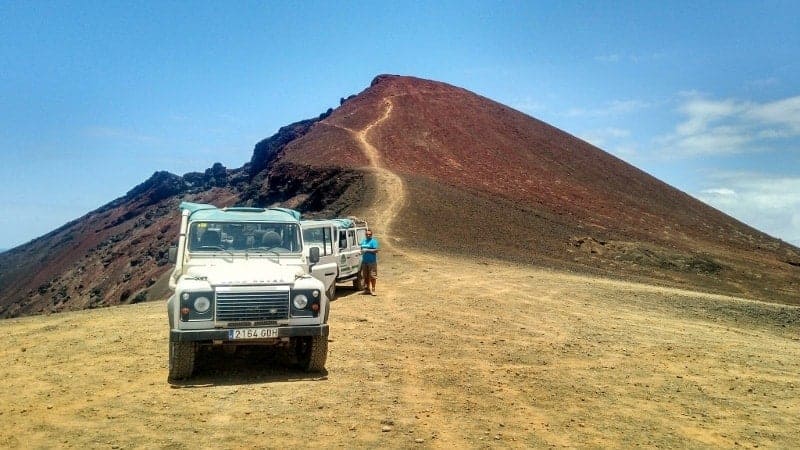 We will visit Teguise, the old capital of Lanzarote up until the year 1852 and considered one of the most beautiful towns in the Canaries. We will make a stop to walk through its streets and plazas, to eat breakfast at any of its cafés, or to explore the Church of Our Lady of Guadalupe.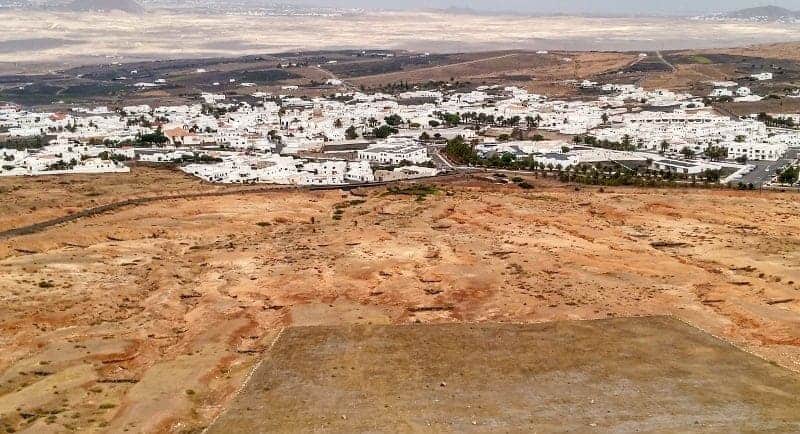 We will discover Famara Beach, the largest and most spectacular of Lanzarote. At 6 km long and 100 metres wide on average, this beach on the northeast of the island is bordered by the mountainous crag Peñas de Chache, the highest point on the island. The beach is also popular for nautical activities like surfing, kitesurfing or windsurfing.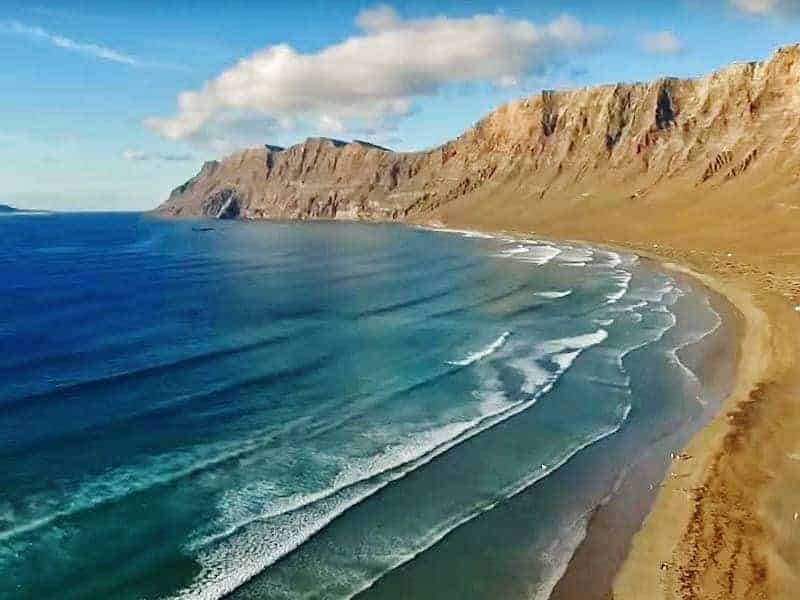 Near Famara Beach, we will see El Club La Santa, an impressive tourist destination for playing sports.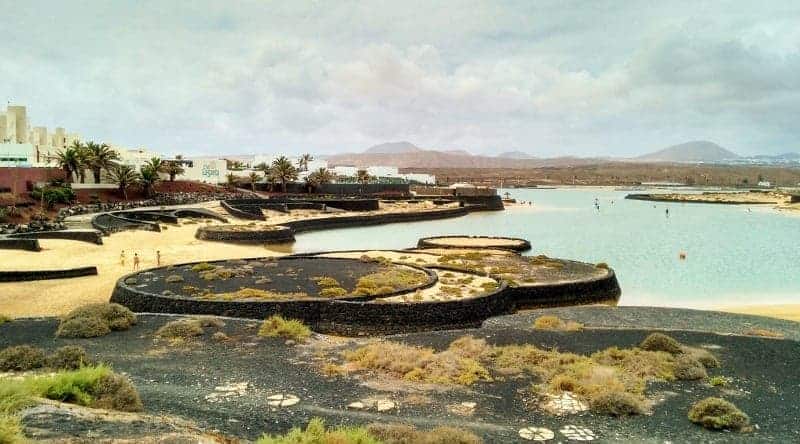 During the tour we will see numerous volcanoes and will visit the Lanzarote Centre of Volcanic Interpretation in order to learn how they are formed. However, it won't be until the end of our excursion that we will approach the Cuervo Volcano in order to walk inside it, a unique experience that no other excursion on Lanzarote has to offer.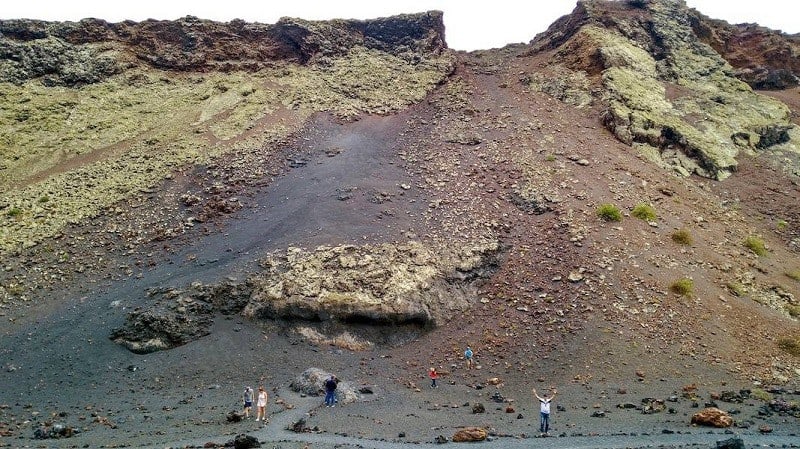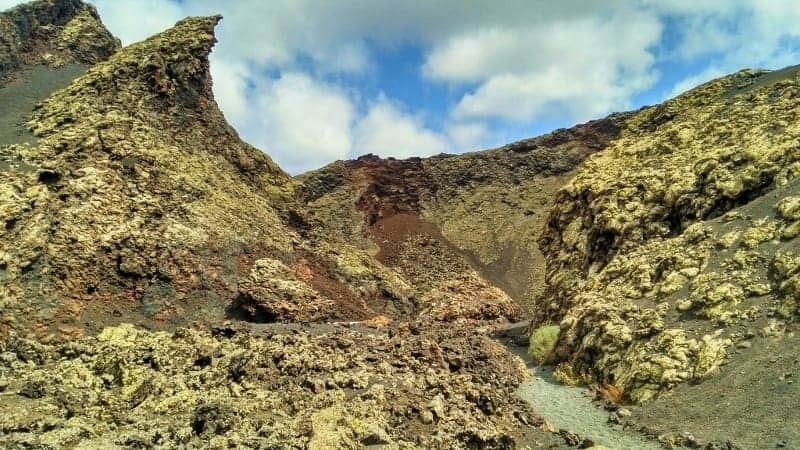 We will finish our excursion with a stop in the winery district of Lanzarote in order to get to know La Geria, where we can sample some of its famous wines.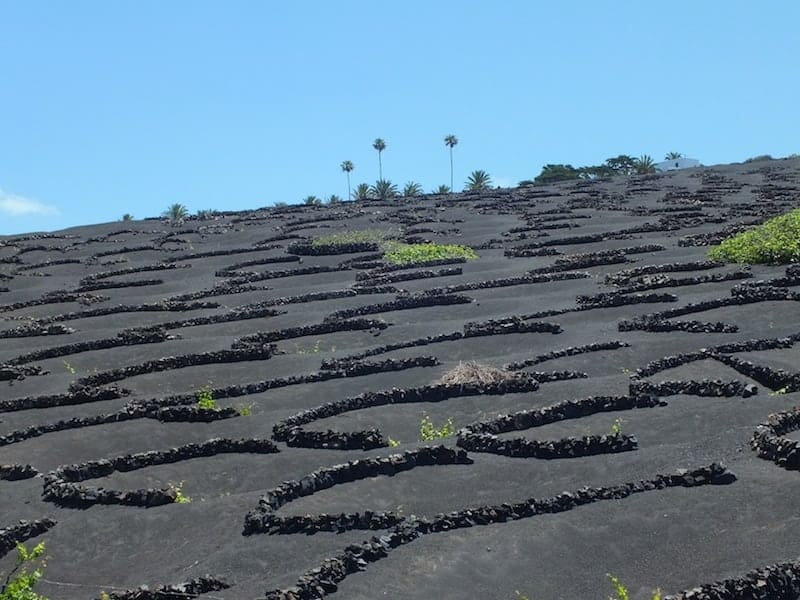 This will be the finale of our jeep excursion through Lanzarote, which we hope becomes one of your best days on the island, full of moments and special memories that will last a lifetime.
Share your experience